Degauss & Destroy Portable Packages
Eliminate the security risks, planning, and cost of transporting sensitive electronic media by taking your degaussing and destruction equipment to the data site. Each of our mobility solution includes a MIL-SPEC case custom fitted to specific degausser and destruction equipment models—offered at no charge when you purchase a complete equipment package. When you get to the job site, simply remove the case top, plug in the equipment, and start degaussing and destroying media.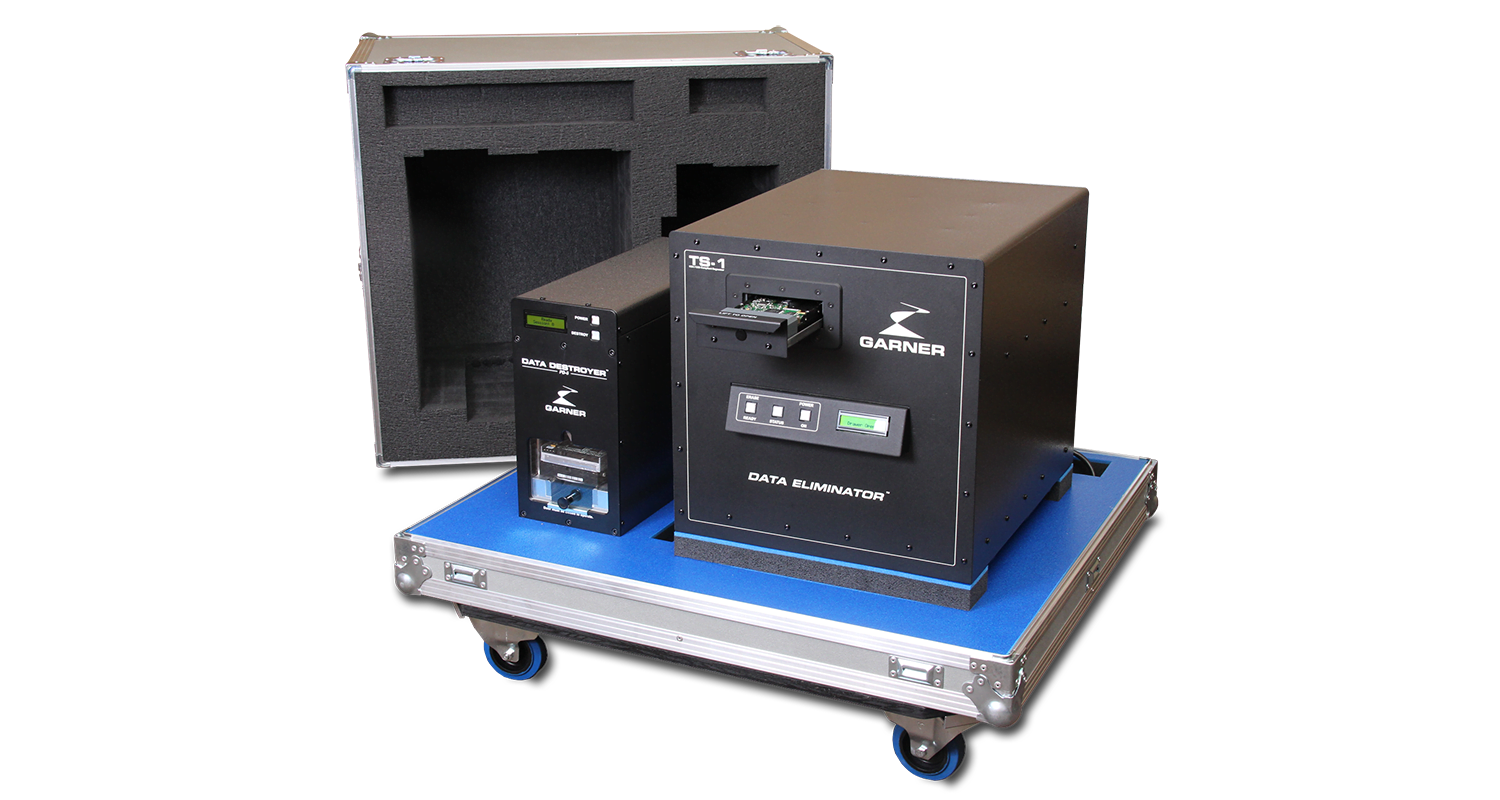 Need help selecting which of our Drive Degaussers best meets your needs or looking for a quote?
Drive Degausser Portable Packages: