Better Shredders is a leading supplier of information destruction equipment and machinery including hard drive shredders, degaussers, solid state memory destroyers and paper shredders for office and industrial applications. More importantly, we provide customized strategic solutions that protect your business from security breaches and privacy leaks that can lead to costly lawsuits and both a loss of client confidence and your company's reputation. We specialize in:
• Hard Disk Drive (HDD) and Solid State Drive (SSD) Shredders Capable of Shredding Up To 2,400 Drives Per Hour
• Degaussers
• Office & Industrial Paper Shredders Capable of Shredding Up To 3 Tons Of Paper Per Hour
• Mobile Shred Truck Installations

We offer complete equipment installation for entrepreneurs providing truck or trailer based, on-site data destruction services. At Better Shredders, our consultative sales approach combined with a complete product line results in the right equipment for your application the first time everytime.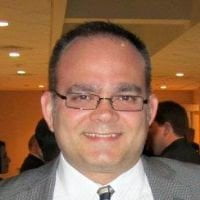 Co-Founder and President of Better Shredders, LLC
Brent Neff is Co-Founder and President of Better Shredders, LLC where he oversees and manages all sales and marketing efforts.  
Throughout his 25 year career Brent has hired and trained over 30 sales people, supervised entire sales divisions and has established and managed multiple Fortune 100 business relationships. Brent uses a consultative selling approach and believes in investing whatever time is necessary to gain a complete understanding of a client's wants and needs to ensure he is providing them with the highest quality and most cost-effective solutions.
Brent is married, a father of four and has recently become a grandfather. In his spare time Brent enjoys playing golf and racquetball and has an extensive watch collection he is always looking to add to.
Contact Brent directly at brent@bettershredders.com or by phone at 717-829-1894.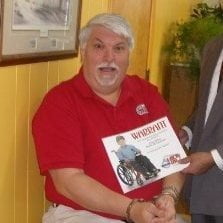 Co-Founder and CEO of Better Shredders, LLC
Terry Hollen is Co-Founder and CEO of Better Shredders, LLC where he supervises the in-office details of Better Shredders and handles the overflow of sales and marketing.
For the past 45 years, Terry has been in marketing in various companies and has volunteered for several non-profit organizations like Muscular Dystrophy and the Kidney Foundation as well as his local Christian School and Church. In 2008, he founded and managed a successful recycling equipment company in Harrisburg, PA.
Terry learned through experience how to work with high level corporate managers and owners as well as dock level employees to discover the needs of businesses in the recycling industries and match solutions for the problems he discovered. His "down home" style of marketing with emphasis on quality of his products has worked well in his efforts has translated well to his present position. He believes in asking the right questions and finding the right product for the need of the client's company.
Terry has been married to the same wife for over 46 years and has two grown children who have blessed him with 6 grandchildren to date. He still enjoys carpentry and hunting and recently built a 14'X 27' deck on his house with just a few hours of help from his son and business partner.
Terry can be contacted directly by calling 717-805-2557 or email at terry@bettershredders.com.
Need help selecting the device that best meets your needs?
Companies that trust Better Shredders.
Mike Markham
City of Boise IT Department
Our shredder has enabled us to be absolutely sure that no sensitive information leaves the city of Boise. We shred each and every hard drive. We have been using this shredder for several years now and we have not had a single failure. It is a great piece of equipment.
Robert Kaye
STS Florida Electronic Recycling, Inc
Your service has been over and beyond and we are very pleased with the performance of your product. We have used the shredder in the warehouse and on site with complete satisfaction. When on site our clients are astonished by the performance of the machine and the visual satisfaction that the information is not retrievable.